Arabic for Beginners. Part 3
This course can be taken as part of a specialization «Arabic for Beginners».
Part 1: Arabic for Beginners: Introductory Course
Part 2: Arabic for Beginners
About the course
The course was developed by teachers and professors of St. Petersburg State University who have many years of experience of teaching Arabic.
Our course consists of 5 modules. Each module includes information about grammar rules, and vocabulary as well as videos which will help you to develop your pronunciation and communicative skills in Arabic.
The course also includes grammar drills and assignments so you may prove your knowledge and learn how far you have advanced in studying Arabic.
Please pay attention to the assignments and tasks that you must fulfil (you are supposed to do), and which are very important when learning the language. And besides that please remember that the success largely depends on how regularly and thoroughly you study the teaching material.
We wish you good luck and success!
Course Programme
1.1. Verb. Conjugation
1.2. At the Restaurant
2.1. Verb Forms. Mood
2.2. Travel / Modes of Transport
3.1. Participles. Verbal nouns. Numerals
3.2. Shopping
4.1. Ordinal numbers. Passive Voice. Negation
4.2. The Arab World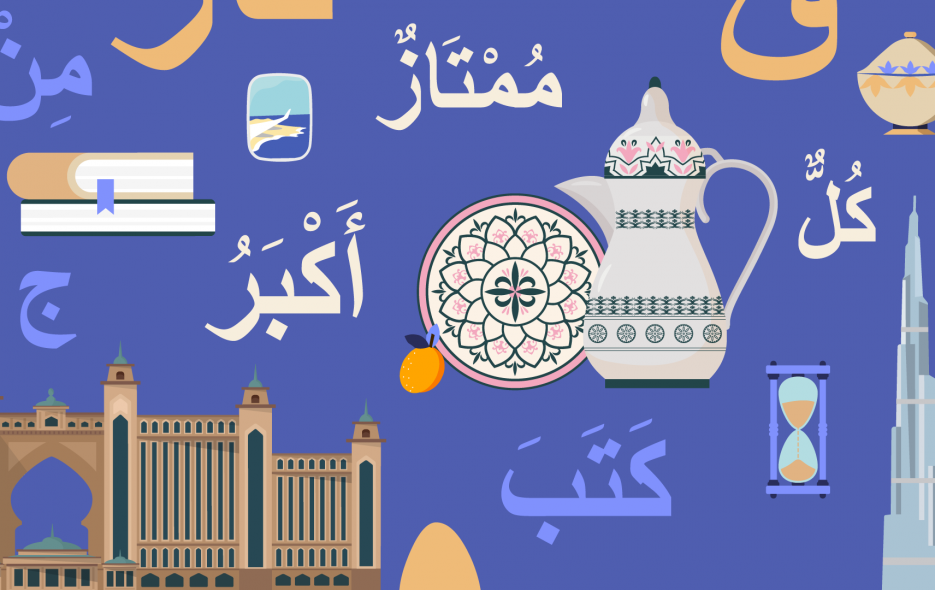 Enroll in a course:
Course's authors:

Oleg Redkin


Candidate of philological sciences, Department of Arabic Philology


Olga Bernikova


Candidate of philological sciences, Department of Arabic Philology